Tell us a little more about yourself. What excites you in life?
Hello, I am Matt, a photographer, a maker, and a designer. More importantly, I am a 3D printing enthusiast who enjoys creating new products that solve everyday problems. I work on a wide range of 3D printed projects ranging from architecture models, toy making, engineering solutions to many everyday products. As convenient as 3D printing is, not all parts of a product need to be 3D printed.

I often go shopping at stores like Daiso to hunt for a simple base product (for example a spray bottle) and enhance its features functionally or aesthetically by modifying the base product to suit it for a specific purpose. As a huge fan of Pokemon, I creatively recreate functional items that reflect the characteristics of some of my favourite Pokemons.
How was Imagene Creative founded?
Although Imagene Creative officially started in 2020, the preparation works started much earlier. When I was in university, I realised a market gap in which students are expected to complete their prototype for their course work within a certain time period, but there are often not sufficient resources in schools for everyone to utilise. That was when I began to provide a prototyping service via 3D printing.

I started off with only one personal 3D printer on hand, and as the business grew, I acquired more printers along the way. Through this journey, I met more like-minded people and that is where I got exposed to workshop facilitation in the area of design across various levels. I really wanted to advocate the convenience of self-printed products and the power of imagination that allow oneself to break free from the concept of forced adaptation of lifestyle based on the restriction by the readily-available-products in the market.

Currently, Imagene Creative is a start-up based in the SUTD Entrepreneurship Centre (EC) where the school provides support for its students and alumni to kickstart their creative process. This environment provides a safe harbour and a close network for like-minded individuals to spark creativity and mutual learning.

From 3D printing services to offering workshops, which activity engages you the most?
I would say that both the 3D printing services and the conduct of workshops are closely related within the design ecosystem; they are in an upstream-downstream relationship. Firstly, the teaching of design or entrepreneurship allows students to create solutions on paper or in some form of 3D software, then there is a need to prototype them into the real-world space for testing, and that is where 3D printing comes in.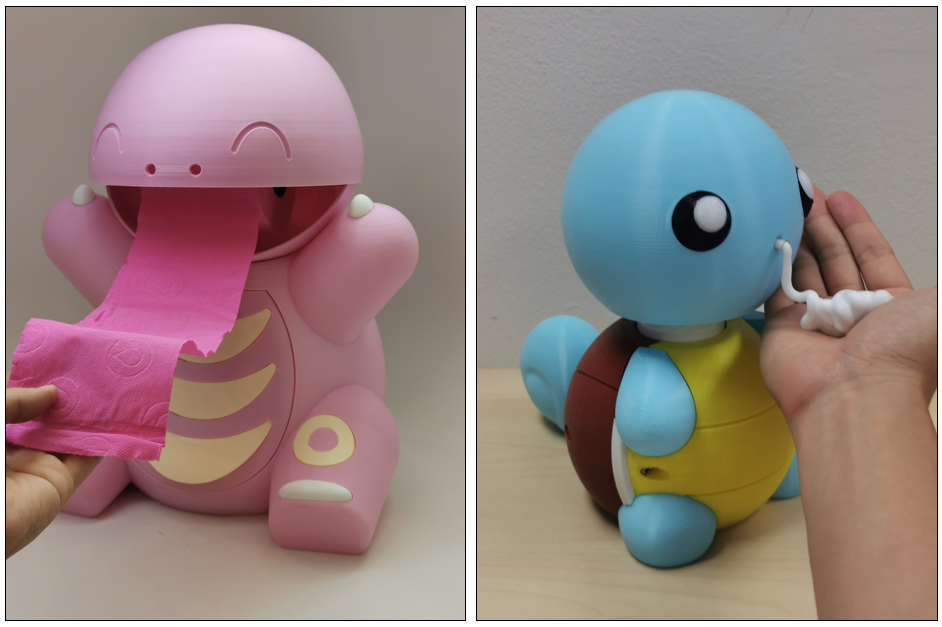 Matthew Chiu is a young entrepreneur and the founder of Imagene Creatives, where he works on an array of 3D printed projects.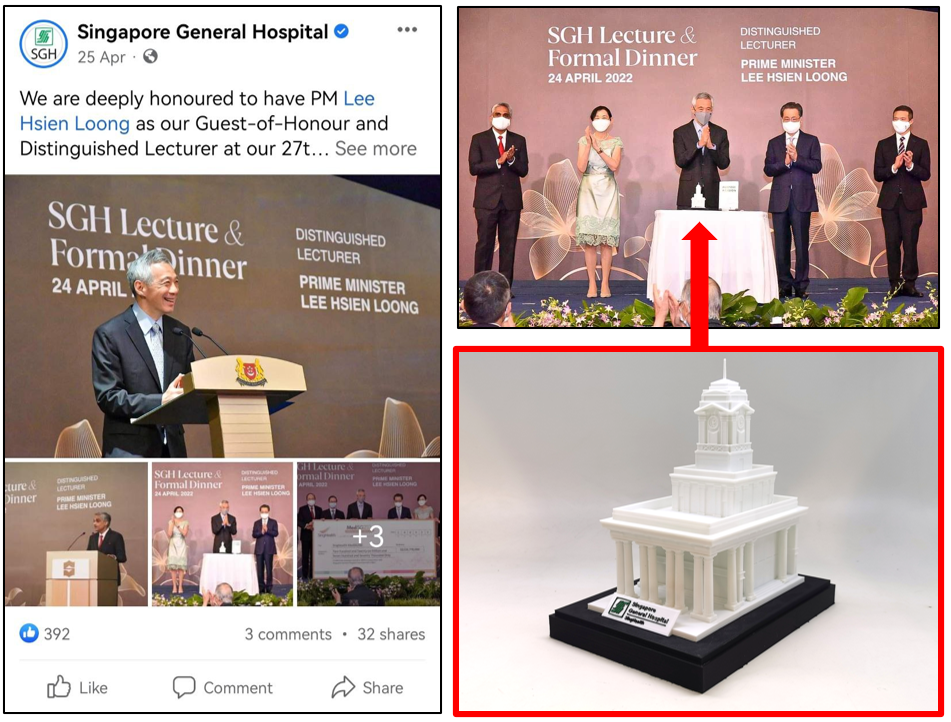 How did the PM50 project come about?
The PSM50 is a project that took all my skills to test. I was referred by one of my university professors in Architecture about an opportunity to re-create replicas of national monuments in Singapore in collaboration with the National Heritage Board (NHB). Having a degree in Architecture, creating 3D models of buildings should not be that difficult of a task, at least that is what I thought at first. In the engagement of PSM50, I was tasked to recreate digital 3D models of 11 renown monuments before 3D printing them physically within a short period of 2.5 months.

The real challenge lied where I had to recreate the digital 3D models without the full set of building documentation mainly due to security reasons. In order to complete the task, I will then have to rely on puzzling complete images of various sources together such as Google Maps, Google Earth, Instagram, and several onsite visits to determine the shape and proportions of the monuments. Another challenge involved the short timeline where I had to stagger the virtual model creation and the physical 3D printing. While the first monument had been loaded on the 3D printer, I would have to start on the next monument immediately. Though the job was tedious, I had a lot of fun learning about our history as I was detailing the model.
One of the 11 monument miniature models that I was tasked to create was the "Bowyer Block" that is located within the Singapore General Hospital (SGH). Besides the models needed for the PSM50 Exhibition, I was also tasked to fabricate extra Bowyer Block models that were going to be given as tokens-of-appreciations to VIPs during an important event. I was thrilled to be told that one of the Bowyer Block models was even presented to PM Lee.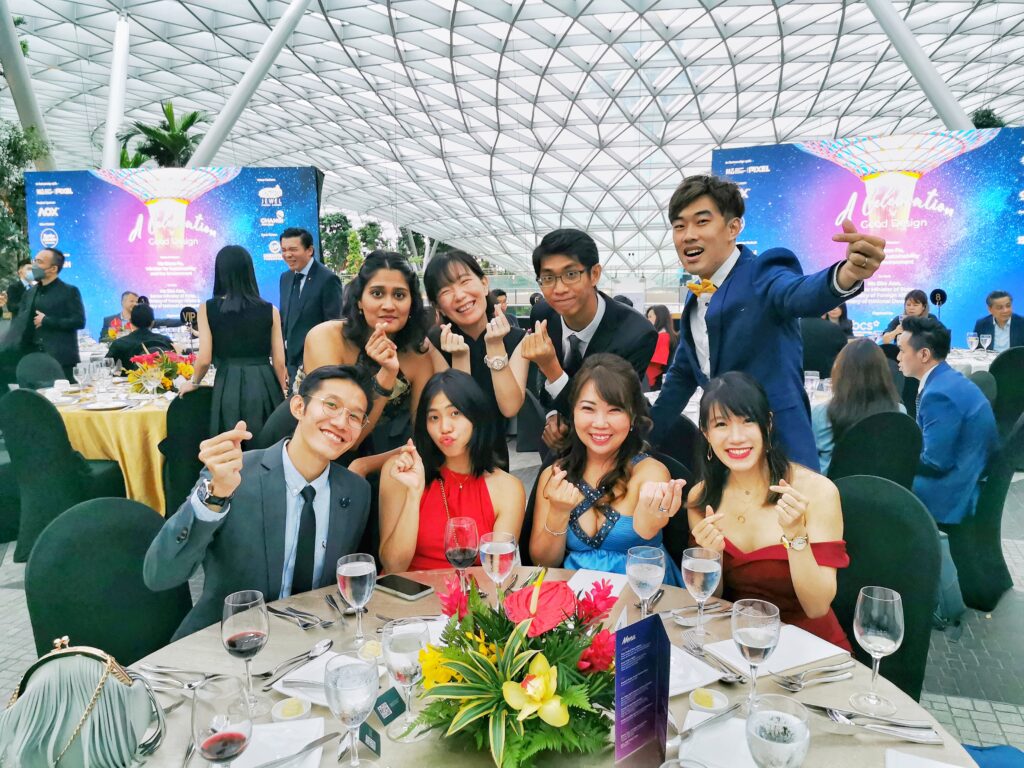 How did you feel when you learned that you were awarded the Singapore Good Design Award?
I was really excited when I was notified about the award and the opportunity to be able to interact with fellow brilliant designers in Singapore. In my impression, SG Mark is a prestigious recognition given to the top designers across the sectors and I would not have fathomed receiving it before I got to work on the PSM50 exhibition.

During the gala dinner, I was honoured to be meeting so many like-minded individuals and organisations that are pushing the forefront of design in various aspects in their own unique ways. The award ceremony acts as a symposium that motivates and encourages people to solve everyday problems creatively using design as a focal point, to emphasise that there is more than one approach to solve the same problem; where each individual can potentially solve a similar problem in a very unique approach that leverages on their personal experiences and beliefs.

Overall, it was a fun and joyous experience in both knowing about getting the award and attending the actual event itself.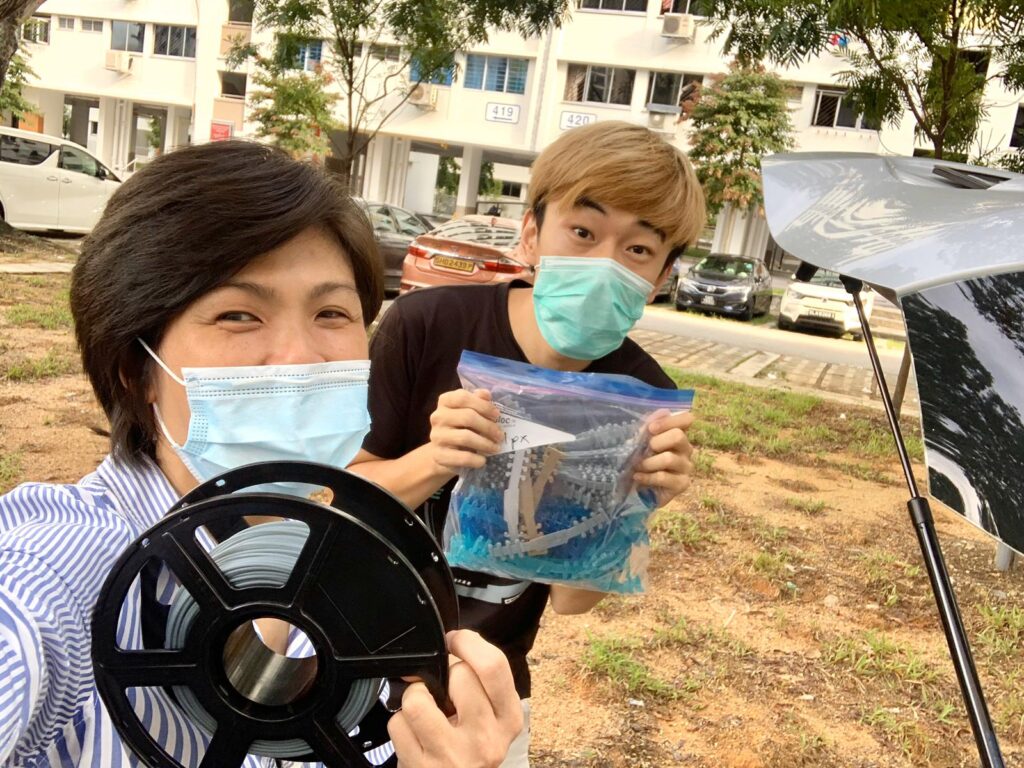 Is there any equipment or software that you use to help you manage your workload and productivity?
Yes, simply a 3D printer. The response may give the impression that I am a geek, but I wouldn't want to be classified as one. Having a 3D printer at home keeps my brain active and allows me to immediately prototype my ideas into the real world, without having to wait till the next day at work. I do not particularly agree with the phrase "to sit on an idea and give it another thought". I believe in the rapid cycle of "prototype – test – learn – repeat".

Having to materialise my ideas allows me to test it immediately in terms of ergonomics and usability, which are aspects of design that are hard to foresee just by thinking. Thus, having a 3D printer at home grants me the power to create something overnight literally by just sending the file into the printer and heading to bed.

One example was the involvement in the "MakersAgainstCovid19" organisation that was founded during the initial Covid days where the 3D printing community in Singapore collectively printed 52,000 ear-savers for the frontline workers within a short period of time. The ear-savers were printed and iterated in batches rapidly in accordance with the feedback obtained.
What helps you to decompress and recuperate after work?
I indulge in a wide range of activities such as kayaking, prawning, 3D printing, photography, and surfing. Well, the most interesting activity to share might be my photography hobby where I have moved beyond digital cameras. When I say, "moved beyond", most would think that I have shifted to something more high-tech. But no, it is the exact opposite. I am now doing Gameboy Photography which is a 1990s technology. Being a 90s kid, the Gameboy is something that I personally grew up with. But only recently did I realise that there is something called the Gameboy Camera which was released back in 1998 which I did not have the luxury to have back then.
The Gameboy Camera is basically a game cartridge with a built-in camera and allows the Gameboy device to become a camera upon plugging the cartridge in. Although the Gameboy Camera produces a low-resolution image, the image has a unique timeless style to it. As the Gameboy Camera has a built-in wide-angle lens, it is difficult to capture portraits with a rather clean background.
To mitigate the issue, online enthusiasts have attempted to combine a Gameboy Camera cartridge with modern DSLR camera lens with a customised adapter. In my case, I have 3D printed my own adapter using the online provided file and added my own modification of an extra grip for a more stable and pleasing shooting experience. The process of creating such an adapter had demonstrated my emphasis on the "prototype – test – learn – repeat" cycle as one will never get the prototype right on the first try itself.
Beyond working hours, do you have any commitments or activities that you pursue?
Beyond working hours, I am actually a full-time dad for my 8-month-old daughter. From my very brief experience, juggling fatherhood and work is not easy at all but I will say it is indeed very fruitful when you see that happy face smiling at you after a long tiring day of work.

My love for 3D printing does not just get confined with work; I think it is more of a way of living to be constantly creative and try to problem-solve using design. I have designed and 3D printed various gadgets and toys that help me with fatherhood along the way whenever I encounter "opportunities". Yes, I will identify those as opportunities instead of problems, so yes, I am quite "problem-free"!
---
Like what you read?
Follow us on Instagram, Facebook, Linkedin and Youtube to get the latest updates!
---
Related Post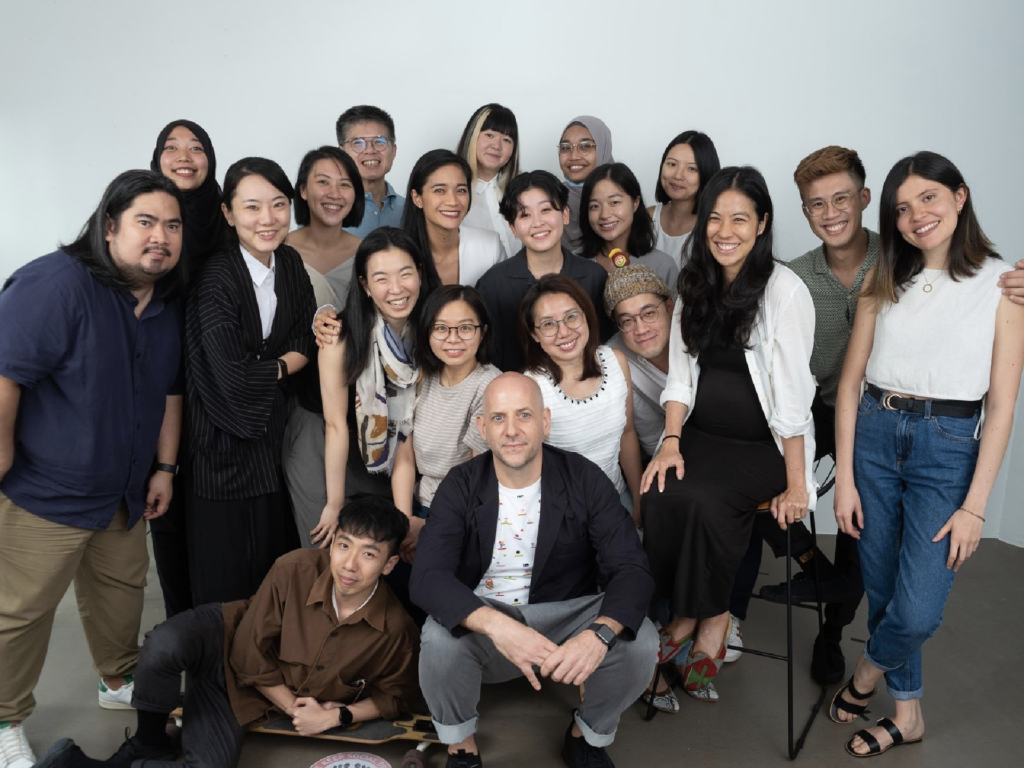 Learn how Katherine Dale navigates the intersection of human-centered design and digital marketing.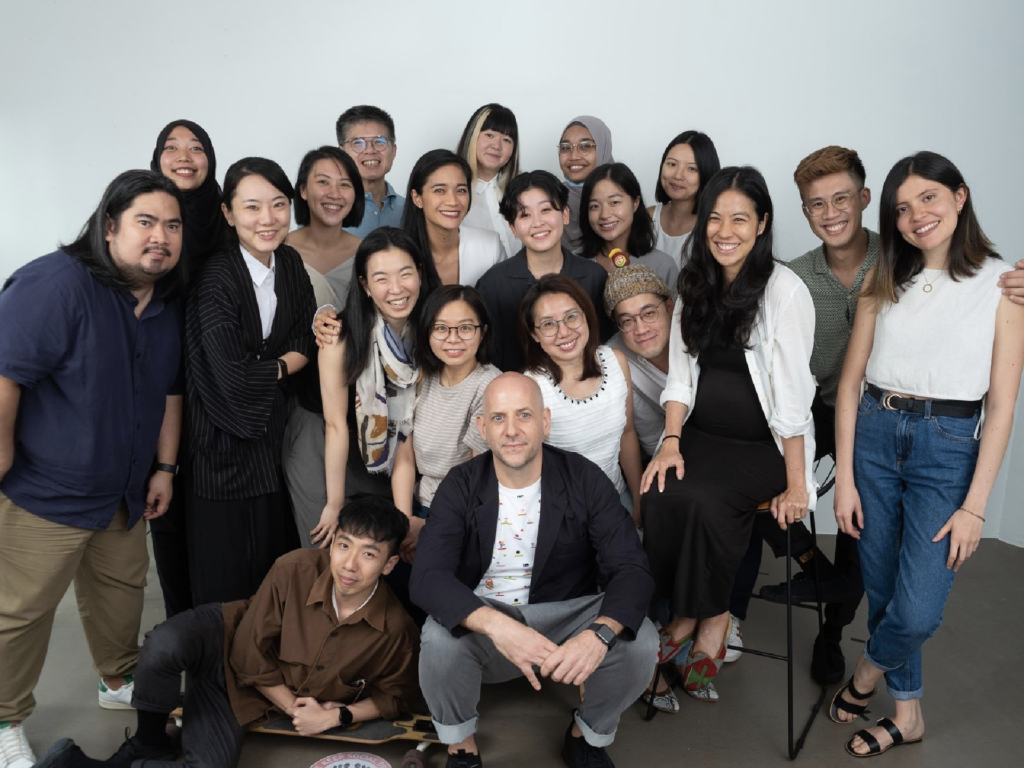 Learn how Katherine Dale navigates the intersection of human-centered design and digital marketing.