Tell us more about yourself and how did your career path lead you to your current role as the Head of Global Innovation at Prudential Singapore?

I started off as a lawyer and later became Prudential Singapore's in-house legal counsel. From there, I was given the opportunity to set up the Government Relations function across 13 markets.

During that time, I pursued a course at Tsinghua-INSEAD, and started my own company! While building the business, I struck by the importance of innovation in bringing new value. So, when Prudential created its Innovation function, it felt like a natural transition to take on the role.


What strategies or approaches do you find most effective when it comes to nurturing a culture of innovation within an organisation, regardless of its size or industry?

It starts with building belief that everybody can be innovative. In Prudential Singapore's first year of driving innovation, we promoted the definition: New and Better. As long as your idea or solution does that, you are innovating. We started seeing great ideas coming from all teams, and the fun quotient went up too! Sustainable innovation requires a whole-of-company approach – strong tone from the top combined with ground-up motivation and capabilities.


Share a piece of advice or a lesson you've learned during your career that you believe would be valuable for aspiring professionals interested in pursuing a career in innovation or leadership.

"You are not in competition with anybody to be the best version of yourself". With this mindset, you can truly celebrate your own and others' successes and play for win-win outcomes. This frees you to learn from others, and to keep getting better.

There's an adage in leadership circles that we should hire people smarter than ourselves. We can also partner different teams or organisations who are better in their specific areas of expertise and work towards a common goal. That's where the magic starts to happen.


Can you share an example of a project or initiative at Prudential where you embraced the concept of "failing forward" and what you learned from it?

Innovation is full of failures! The nature of our job (pushing towards new frontiers) requires us to fail more than we succeed, so we get comfortable with that quickly. The TEE-Up initiative, which seeks to support young people in their career and financial journeys, was an idea we incubated for over a year before it emerged in its current form.


Launching TEE-Up and Good Design for All at World Skills ASEAN 2023.

We went through many iterations and even now, we are still co-creating with our community, Singapore Polytechnic, UCSI in Malaysia and other Institutes of Higher Learning around the world. It's faster and more fun to innovate with like-minded partners. If you are interested in transforming young minds and making a real impact at a systems level, reach out to join us on this journey!


What do you enjoy and value most about your career?

Working with many like-minded people who really want to use their position and privilege to do good. We've had colleagues and complete strangers connect with us to be part of TEE-Up, be it by sharing their stories on videos or mentoring a young person one-to-one.


Sharing about TEE-Up with Kaelynn, a graduate from TEE-Up's mentorship programme at an event by Prudential Singapore, Ngee Ann Polytechnic and DesignSingapore Council's School of X on designing future careers. 

I also really enjoy the process of creating something from nothing. With the Good Design for All video series, which we developed in collaboration with Ngee Ann Polytechnic and DesignSingapore Council's School of X, we thought it would be meaningful to make design thinking accessible to everyone, and so we did! Our partners have been extremely generous with their expertise and time, and it was a lot of fun too!

None of this would have been possible without the trust and support of my leaders in Prudential Singapore, where I have been for the past 15 years. Autonomy and sense of belonging have been identified as key factors people value in a job, and I'm very fortunate to always have worked in teams that have given me this in abundance.


What motivates you to work hard?

I wake up each morning raring to get started because I know that the work we do makes a difference. For example, many of the young people who are part of TEE-Up have shared about the impact of the programme on their lives. From helping less academically inclined students build confidence and speak up, to co-creating a new insurance-focused board game InsurAce that's launching in Q4 2023, all of these will help real people improve their real-life outcomes.


Co-creating with the community on overcoming challenges in our careers.

Work is fun too! For our Good Design for All videos, it was such a joy working with like-minded and really smart collaborators. We had many sessions where we respectfully challenged each other's thinking and combined our methodologies to build this micro-learning tool. Some of the impromptu takes in front of the camera also turned out to be the money shots!

Even a "normal" day at work back in the office is usually very meaningful. I could be working with HR colleagues to figure out how best to mentor talent or with our Chief IT Officer on AI strategy. The variety energises me and keeps things fresh.


If you could choose to do anything for a day, what would it be?

Do a design sprint with the world's best minds to kickstart tackling a challenging problem. I would likely choose to work on Sustainable Development Goal (SDG) 8 on decent work, because it's in line with what we've started through TEE-Up. With a significant chunk of our lives spent at work, I believe that helping a generation of young people find jobs that provide both meaning and a good economic return is one of the most impactful things we can focus our energies on.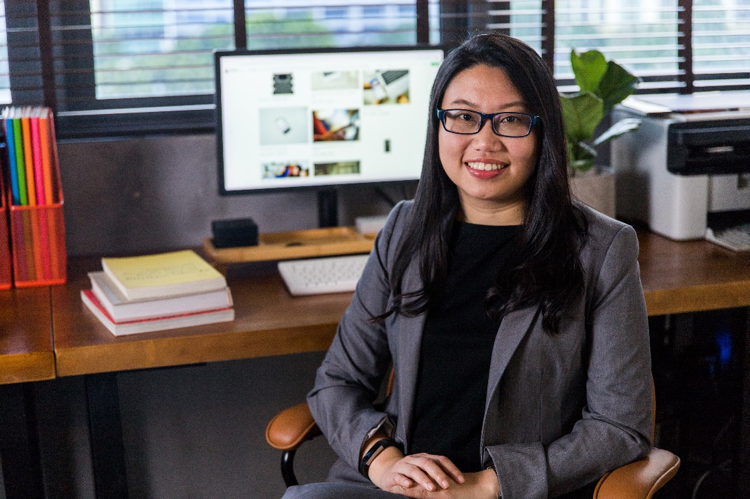 ---
Like what you read?
Follow us on Instagram, Facebook, Linkedin and Youtube to get the latest updates!
---
Related Post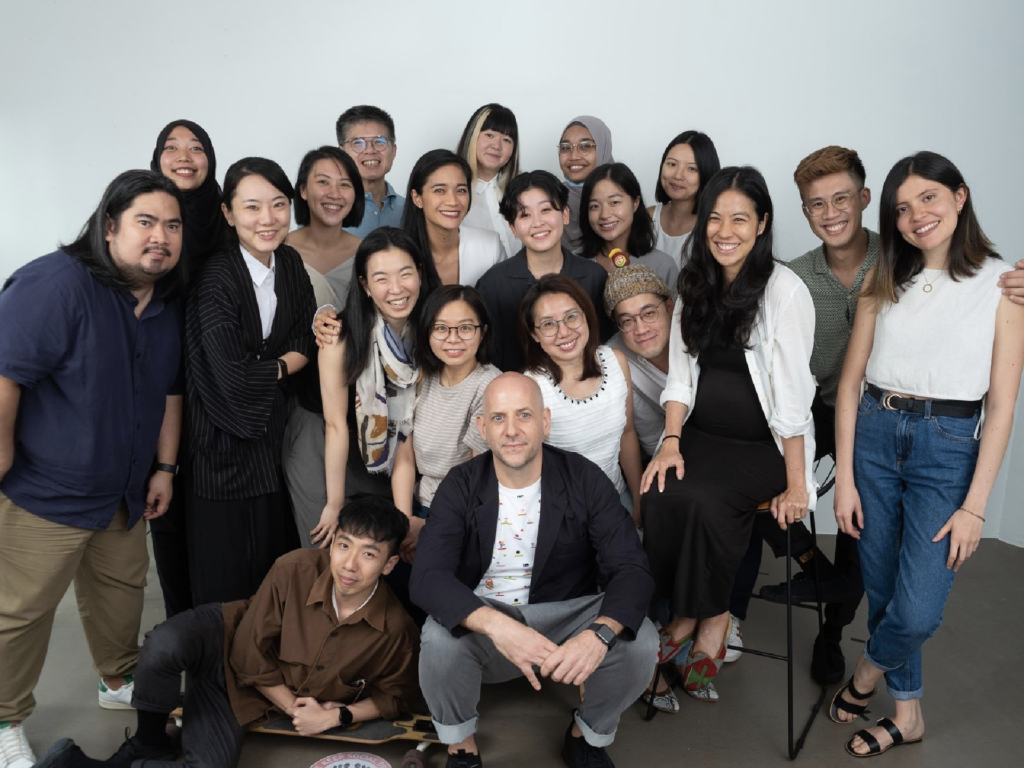 Learn how Katherine Dale navigates the intersection of human-centered design and digital marketing.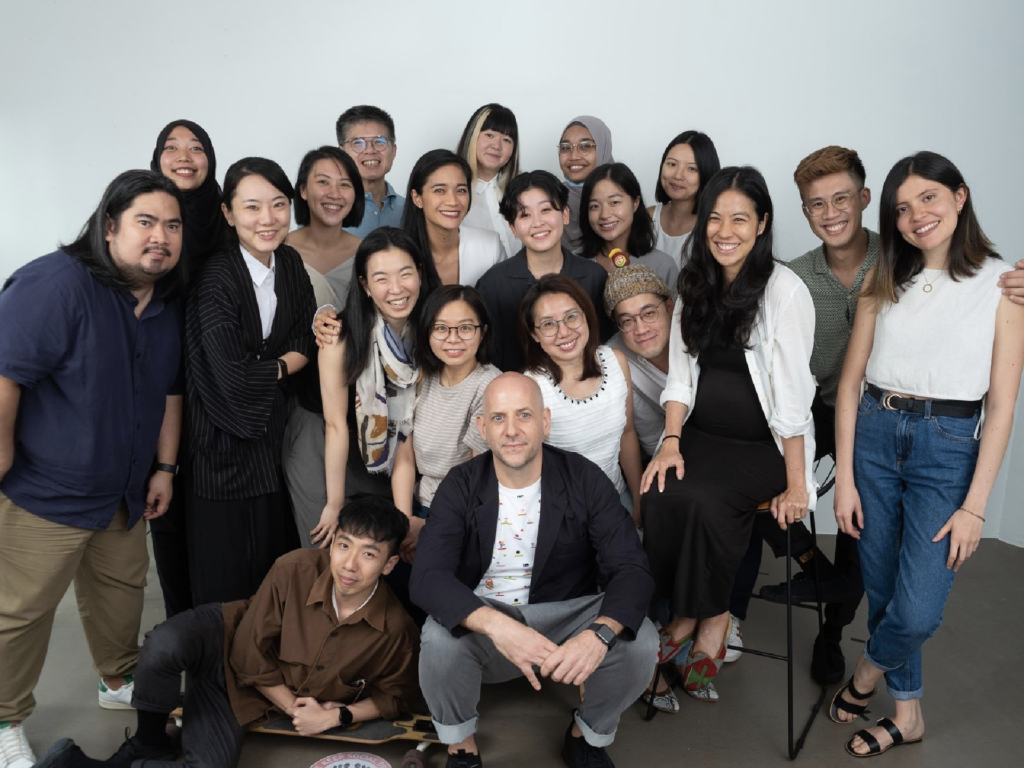 Learn how Katherine Dale navigates the intersection of human-centered design and digital marketing.