Tell us more about LOPELAB — what inspired you to start the company and what were your primary goals? 

In 2013, my PR application was approved. I realised that I had gained the freedom to invest my time in a more purpose-driven way, and to make an impact on Singapore and the world.

With this newfound sense of purpose, I left my corporate job and embarked on a transformative journey. After a year of exploring and learning, I founded LOPELAB – a design consultancy that blends urban design with social ideas to create a more enjoyable and sustainable city. My ultimate goal is to create a better world for everyone, and to make a positive impact on the planet. With LOPELAB, I am able to pursue my passion for design and social responsibility, and inspire others to join me on this incredible journey.


Share with us a project that you're particularly proud of. 

It's difficult to choose just one project as I've had the privilege of working on so many amazing initiatives. From developing innovative plans for the future of the Youth area in Singapore (Somerset Belt), to transforming the Central Business District (Raffles Place) into the vibrant Central Buzz District, I had many opportunities to be a part of transformative work. However, if I had to pick just one project that stands out in my mind, it would be the Urban Design Festival in 2019 – a truly inspiring initiative that embodies our vision of reclaiming underutilised urban spaces and giving them back to the people and communities they serve.

After more than two years of hard work and dedication, we were able to transform the top two floors of an underutilised carpark into a thriving hub of activity. The festival featured talks, exhibitions, concerts, workshops, and a whole host of other activities, including a roller disco skate rink and a pop-up rooftop restaurant.

It was a true celebration of community, creativity, and the power of design to transform spaces and bring people together. Looking back on that project, I feel a deep sense of pride and inspiration, knowing that we were able to create something truly special and impactful for the people of Singapore.


In your view, what are the key trends or shifts in urban design in the coming years? How has LOPELAB adapted to these changes? 

There will be a continued emphasis on technology and its integration into urban design in the coming years. LOPELAB has adapted by exploring the potential of new technologies such as Blockchain, NFT, and AI, and has even developed a new methodology that leverages people's needs and technology.

It's important for urban designers to stay up-to-date with the latest trends and technologies in order to create innovative and effective solutions for the future.


What advice would you give to a young designer or entrepreneur who just starting out in the industry? 

My advice would be to stay hungry, humble, and to keep an open mind to new opportunities and ideas. The world of design and entrepreneurship is constantly evolving, and it's important to stay alert and be willing to adapt to changing circumstances.

One of the best ways to learn and grow as a designer or entrepreneur is to seek out mentors and role models who can offer guidance and inspiration. Learn from the masters, but don't be afraid to develop your own unique perspective and vision.

Another key piece of advice is to focus on gaining a broad range of experiences. Try new things, test new ideas, and don't be afraid to fail. Failure is an important part of the learning process, which teaches you valuable lessons that will help you grow and evolve as a designer or entrepreneur.

Remember that success is a journey, not a destination. Embrace the challenges and setbacks along the way, and stay true to your passion and purpose. With hard work, determination, and willingness to learn and grow, you can achieve great things in the world of design and entrepreneurship.


Looking ahead, what are some of the biggest challenges or opportunities that you see for LOPELAB in the next 3-5 years? How do you plan to address them? 

The next few years are sure to bring both challenges and opportunities for LOPELAB. With the world changing at an unprecedented pace, we must be ready to adapt and evolve our approach to meet the needs of our clients and our community.

Despite the challenges, I see a world of possibility ahead. In every crisis, there are opportunities to innovate, to find new solutions, and create a better world for all of us. As Benjamin Franklin once said, "Out of adversity comes opportunity." (who was probably inspired by ancient Chinese philosophy "opportunities often arise from crisis."!)

At LOPELAB, we will be embracing these challenges head-on, by staying curious, connected to our community, and open to new ideas and approaches.

The future may be uncertain, but we are excited to meet the challenges ahead and to create a brighter, more sustainable future for us all.


Do you have any role models that you look up to?  

There's one figure in particular who stands out to me as a true pioneer in the field of human-centered design and placemaking – Professor Jan Gehl. Professor Gehl's approach to urban design is about putting people first. He recognises that our cities and public spaces should be designed to meet the needs and desires of the people who inhabit them, rather than simply serving the needs of cars and commerce.

Like Professor Gehl, I'm passionate about observing how people move and interact in urban spaces, and how design can be used to create more livable and vibrant communities. His work has been my constant source of inspiration, and strive to incorporate his principles into my own design process. Ultimately, my goal as a designer is to create not only beautiful and functional spaces, but that truly enhance the lives of the people who use them.


What is a perfect weekend for you? 

For me, a perfect weekend is all about balance – balancing time with friends, time for myself, and time with my family. It's a chance to recharge my batteries, reconnect with the people I love, and experience new adventures.

Friday nights are all about winding down from the week and catching up with friends. Whether it's having dinner at a new restaurant or just relaxing with a few drinks, it's a chance to decompress and enjoy some good company.

On Saturdays, I enjoy activities that nurture my body and soul. It might be going for a long bike ride, catching some waves while surfing, or going for a jog with my dog -Maxwell. Whatever the activity, it's a chance to push myself physically and clear my mind.

Sundays, on the other hand, are all for my family. I love exploring the great outdoors with my wife and daughter, discovering new hiking trails, and experiencing new adventures together. Whether it's a day trip to the beach or a visit to a local nature reserve, it's a chance to create memories that will last a lifetime.


How do you overcome creative blocks? 

Creative blocks can be frustrating, but I've found that the best way to overcome them.

I disconnect from my work and reconnect with nature. There's something magical about being outside, surrounded by the beauty of the world around us. It can get the creative juices flowing.

One of my favorite ways is through exercising – swimming, jogging, or cycling are great ways to get the blood pumping. Reading can often lead to unexpected insights and creative solutions.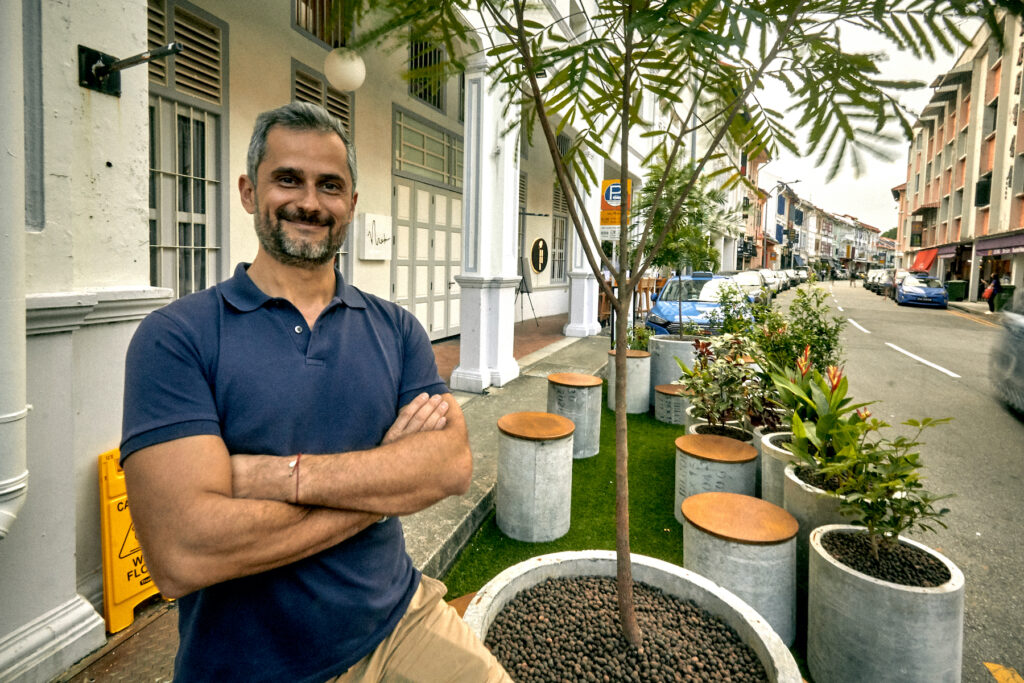 ---
Like what you read?
Follow us on Instagram, Facebook, Linkedin and Youtube to get the latest updates!
---
Related Post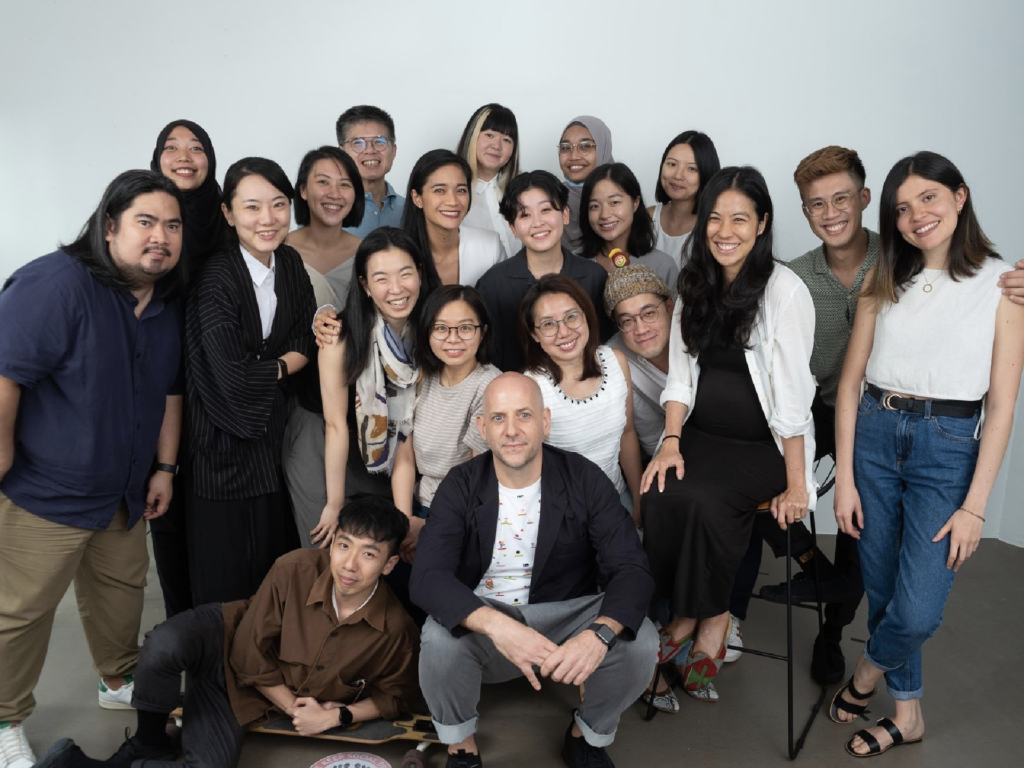 Learn how Katherine Dale navigates the intersection of human-centered design and digital marketing.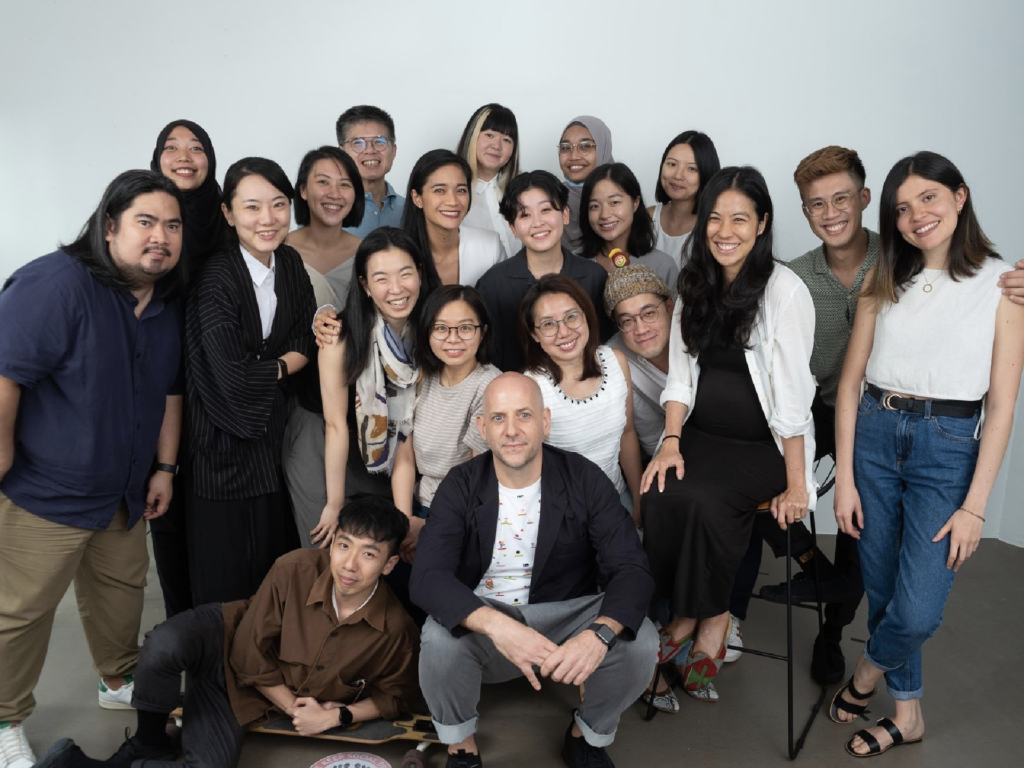 Learn how Katherine Dale navigates the intersection of human-centered design and digital marketing.