The Celebration Kit encourages discussions about death by celebrating life. Prompts in the kit are designed to plan loving gestures, events, and keepsakes to be passed down to their loved ones after they have passed. Death may be scary, which is all the more why it's important to have moments of remembrance and celebration after one's passing to bridge the irreparable rift created by death.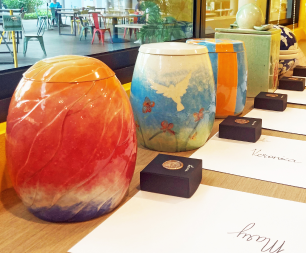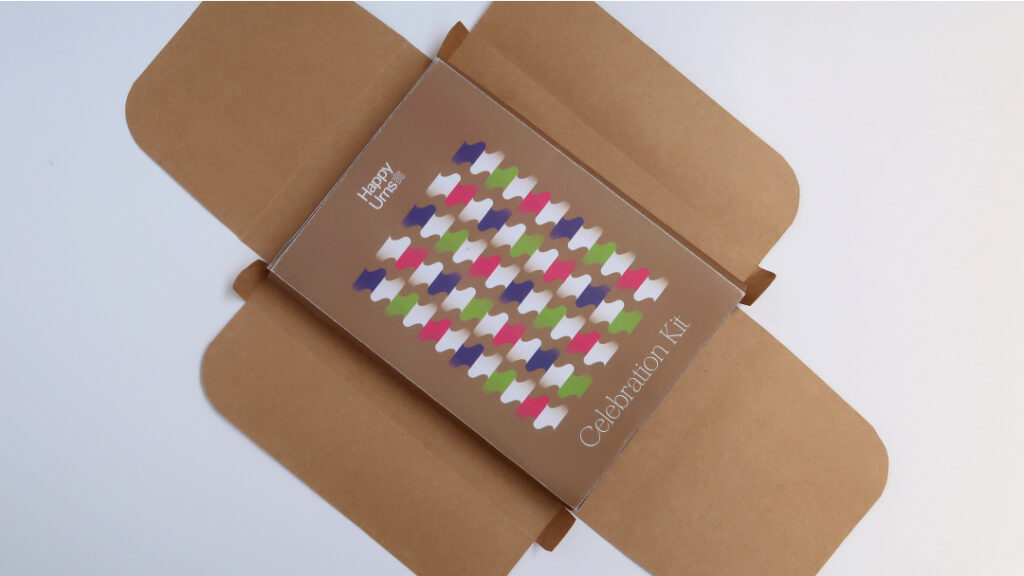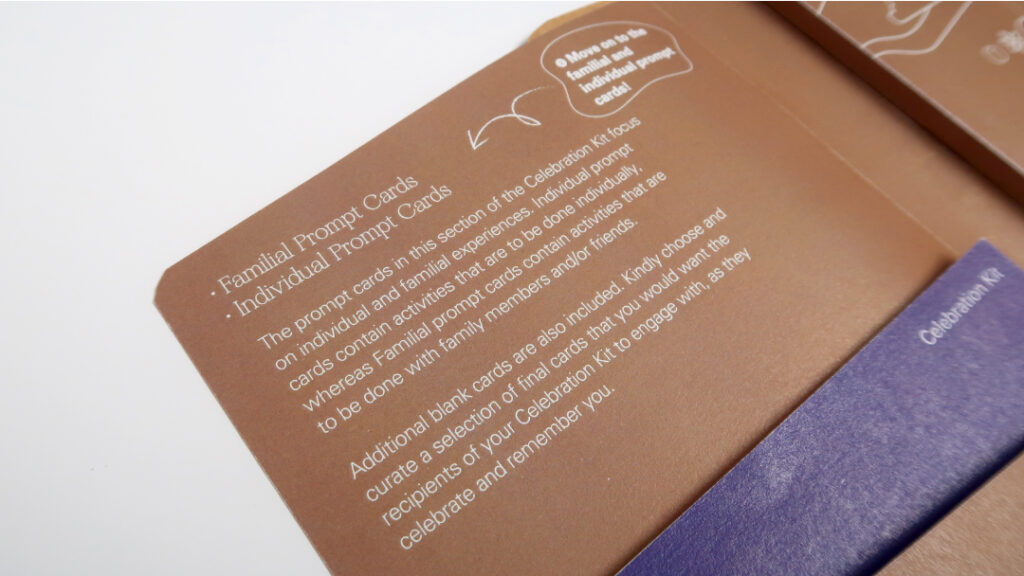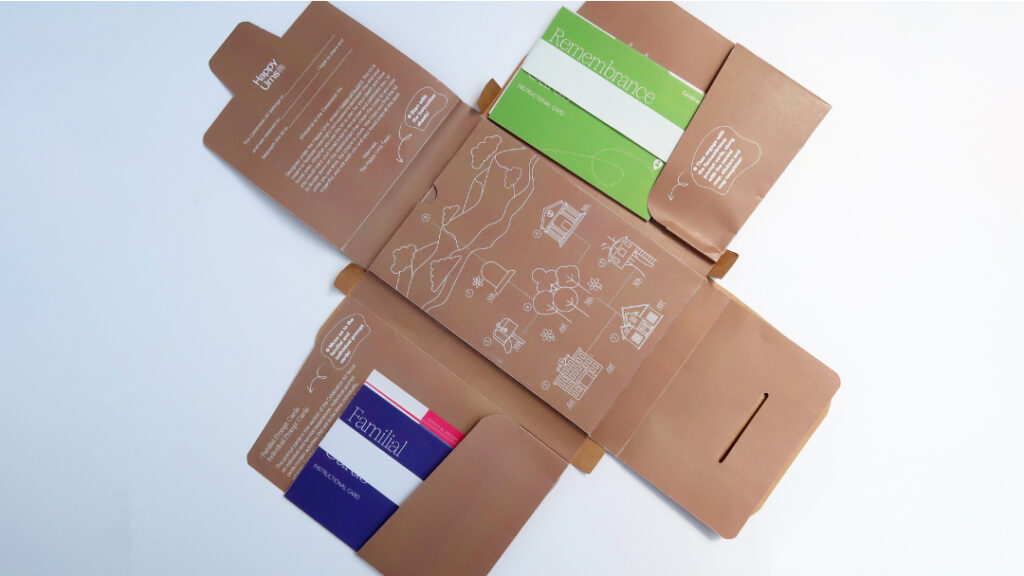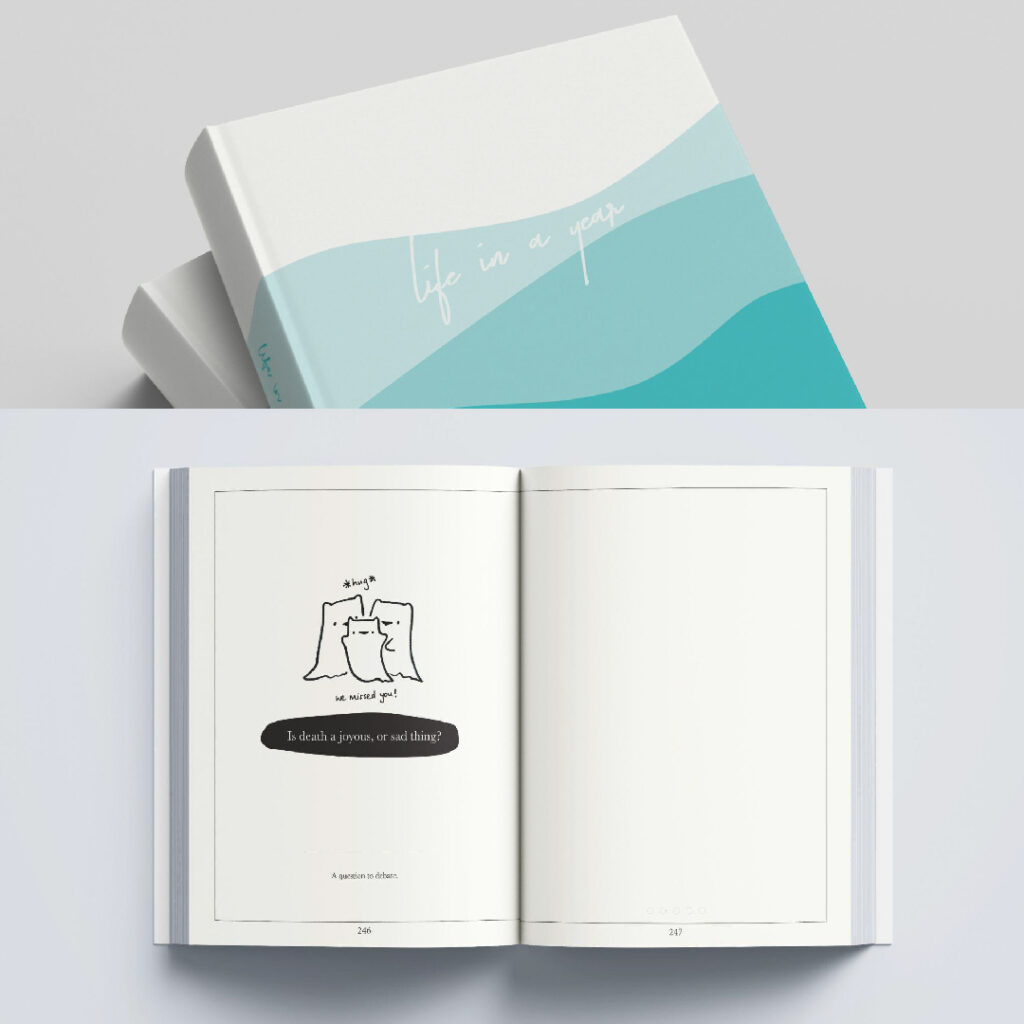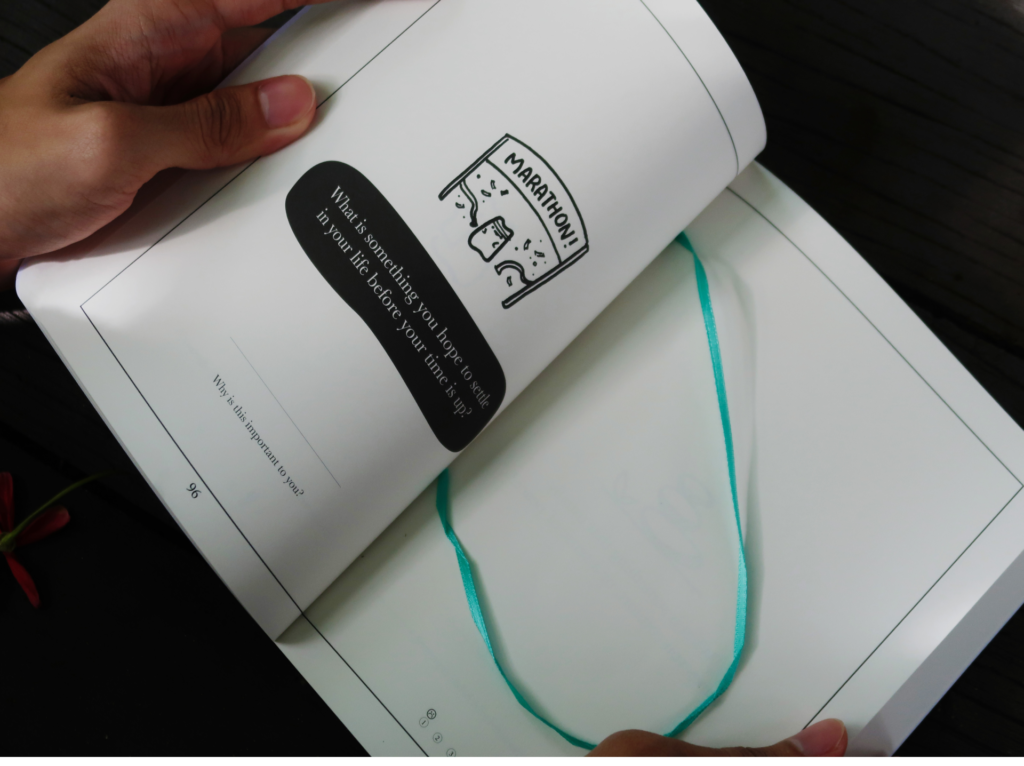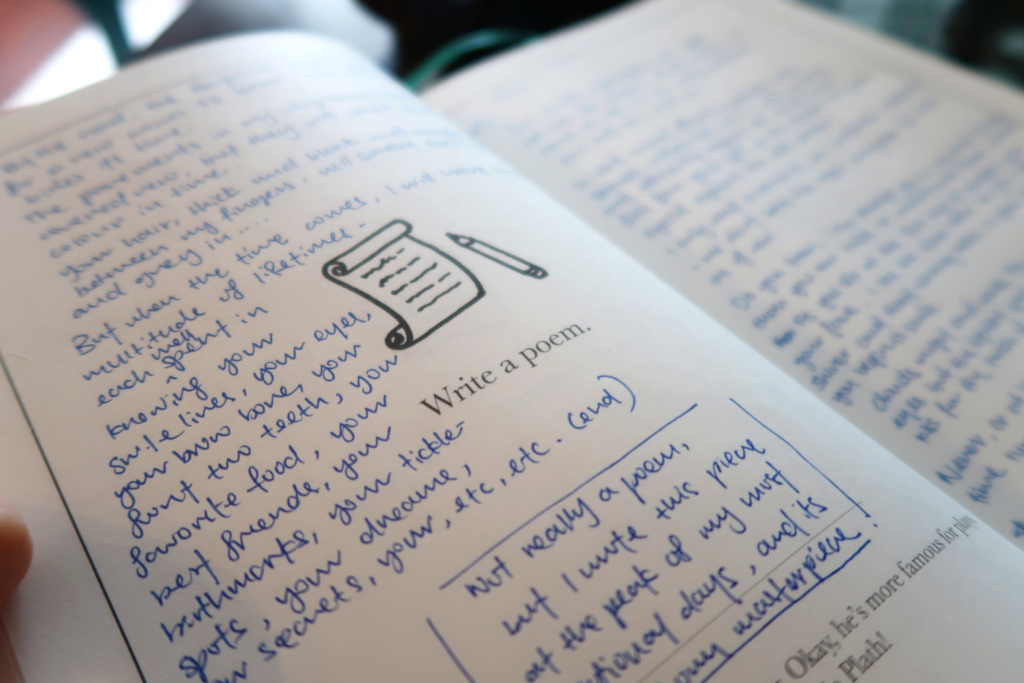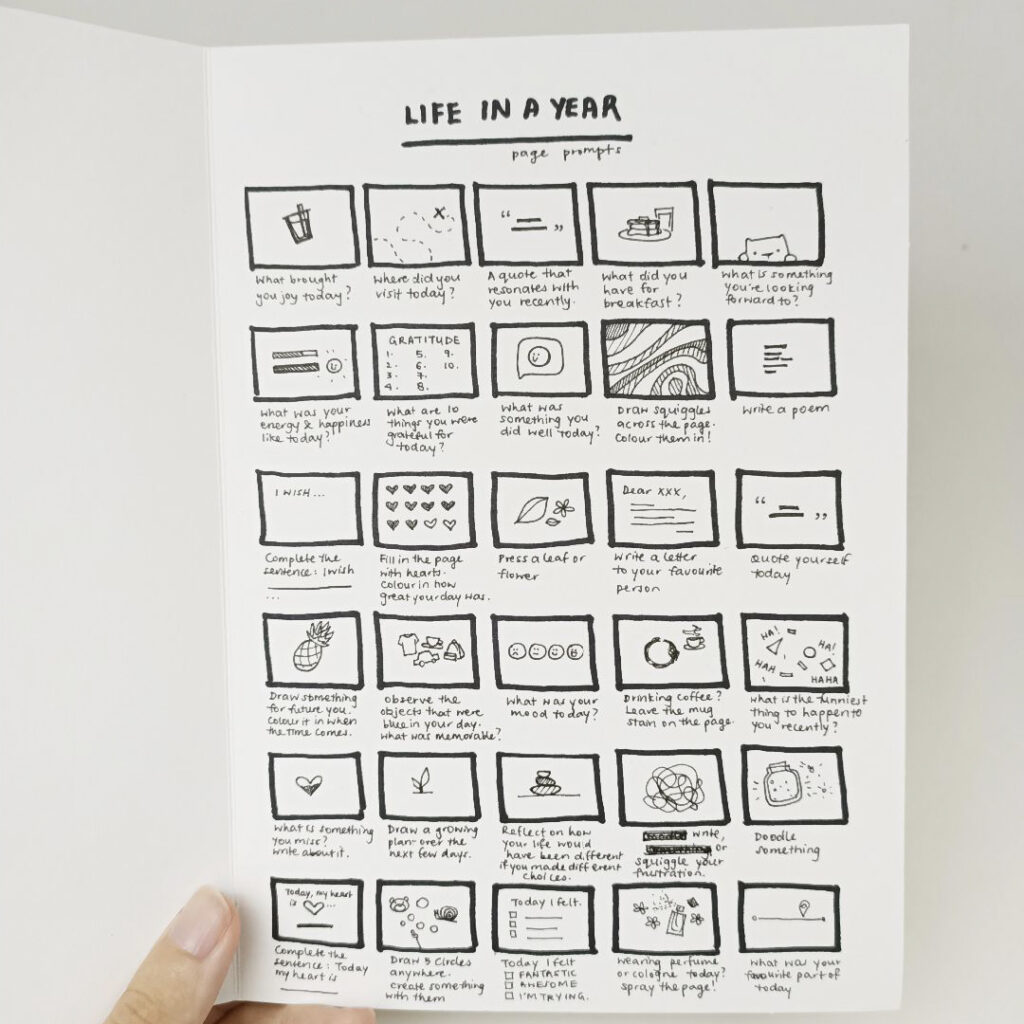 1.   How has the SG Mark benefited you?
It has allowed HappyUrns (HU), the design team behind HU – Design Innovation at SUTD, and our partners, both Lien Foundation and Ang Chin Moh, to gain additional media exposure. This positive outcome has created greater exposure for our community project and has allowed the public to better understand the importance of having open conversations about life and death.
2.   How do you think your design has impacted users?
Our design, both the Life-in-a-Year Book and Celebration Kit, has had a profound impact on users, providing an easy and creative platform to initiate a conversation between a user and a close friend, family member, or loved one. It has been distributed, physically and digitally, to thousands of individuals worldwide, sparking open and meaningful conversations about life and death.

This has been especially helpful for those with an elderly or terminally ill family member and friends, helping them to broach the topic of end of life while celebrating life and capturing memories that may be cherished forever. Additionally, it has helped and inspired journalers to restart and continue a journaling practice, especially in the important area of one's life's passions that may be passed and shared with loved ones.

Furthermore, it has brought family members and other loved ones closer together with meaningfully designed prompts to ask questions and capture the memories that we all desire. Ultimately, our design has been incredibly successful at inspiring these conversations, with users remarking on the profound impact it has had on their relationships with those around them.
3.   What was the most difficult moment when developing your idea?
Some of the difficulties that the team faced were managing constraints on the project in terms of time, the number of design sprints, length, format, etc. and choosing which ideas to discard and not move forward with.
4.   What are some new things you learned about yourself and the users as you were designing?
Through our user studies and interviews, we discovered that end-of-life conversations are universally difficult, and there is a strong need for tools to help people broach the subject. Constraints that we set while designing, such as budget, timeline, and creative boundaries based on user studies, allowed us to be creative while also remaining focused on our goal. We were surprised to discover that many people wanted a tool or approach to help them discuss end-of-life with someone close to them, as there were few opportunities to explore the subject before.
From our user studies, we learnt that the difficulty of end-of-life conversations is a common issue that crosses all types of user demographics and cultural backgrounds. We also saw that there is a need for contributions, such as the Life-in-a-Year Book and the Celebration Kit, which can help all people with mortality and celebrate the lives of their loved ones. With this knowledge, we can continue to design and iterate on proposed solutions in order to create a meaningful and impactful product.
5.   What are your future plans?
We are looking to expand the reach of our innovations by partnering with elderly community initiatives, healthcare outlets, and hospice care facilities in Singapore.  We are likewise considering evolving more innovation products and experiences for the topic of mortality and avenues that inspire individuals to reach out and celebrate life with loved ones. As this important area grows, we hope that start-ups will emerge, partnering with communities and healthcare groups.
6.   What was the inspiration behind your product/design/idea?
The inspiration behind the Life in a Year book and the Celebration Kit was the Resident's Urn project, which started in 2019, was developed with seven residents of St's Joseph's Home in Singapore. Through iterative user studies and design innovation applications, we wanted to create an artefact or experience that would resonate with a larger number of people and make a profound impact on their lives and the lives of their loved ones.

During our user studies, we encountered two powerful quotes: "My journals speak louder than my ashes" and "A memory box keeps me in touch with my loved ones every moment". These quotes inspired us to create the Life in a Year book and the Celebration Kit, which are designed to help people capture and celebrate their most precious memories.
7.       Did you experience designer's block during your work process?
Most definitely, we believe it is a natural process to encounter designer's block whilst designing, and something to be embraced. Coming up with simple prompts that can be applied by users for their daily journal was one of the designer's block that we faced during our work process as we had to ideate and develop prompts that were simple to understand yet allowed users to dig deep into themselves and allowing their loved ones to understand them too. We overcame such blocks by applying and living the foundations of Design Innovation: people, process, methods, principals, and mindsets, executed with a diverse design team and with iterative and quick design sprints.
8.   How do you unwind after the grind?
Design is a journey, a journey with partners and colleagues. We unwind during and after the design grind through a family environment in which we play, we share food, we encourage and support each other, and we cherish each other's traits, personalities, and differences.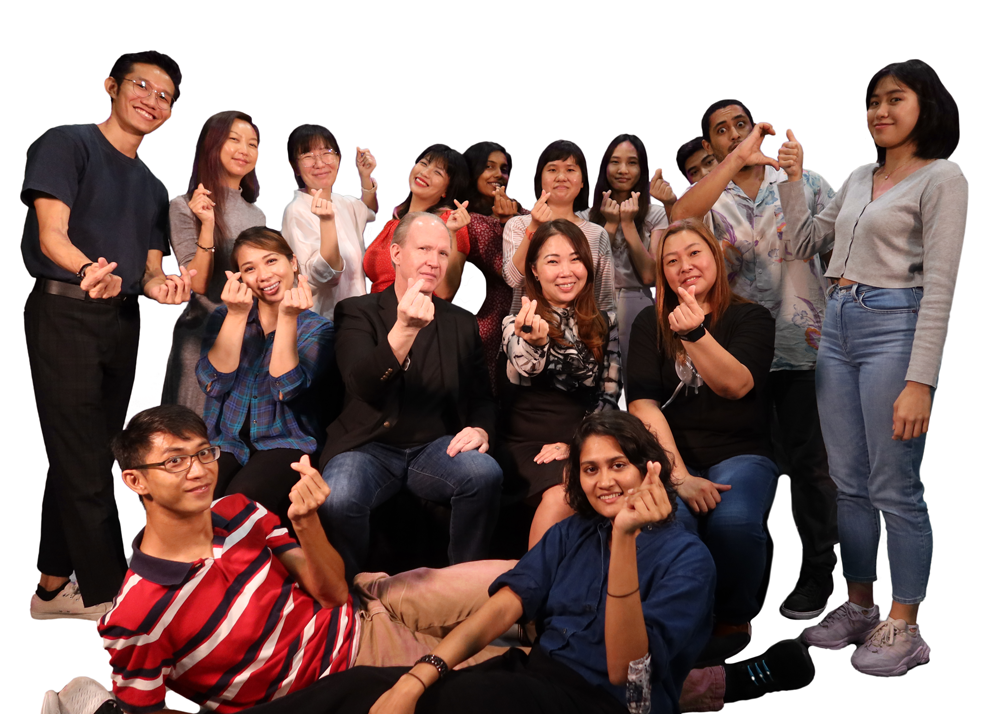 We are so grateful to our amazing team of designers who worked together to create our Life in a Year book and Celebration Kit: Prof. Kris, Xin Yan, Adya, Amanda, Sabrina, Justin, Jeanette, Siska, Angelina, Joyce, Lorraine. A special thanks to our partners, Lien Foundation and Ang Chin Moh Foundation, for their support and contribution to this project.




Like what you read?
Follow us on Instagram, Facebook, Linkedin and Youtube to get the latest updates!
---
Related Post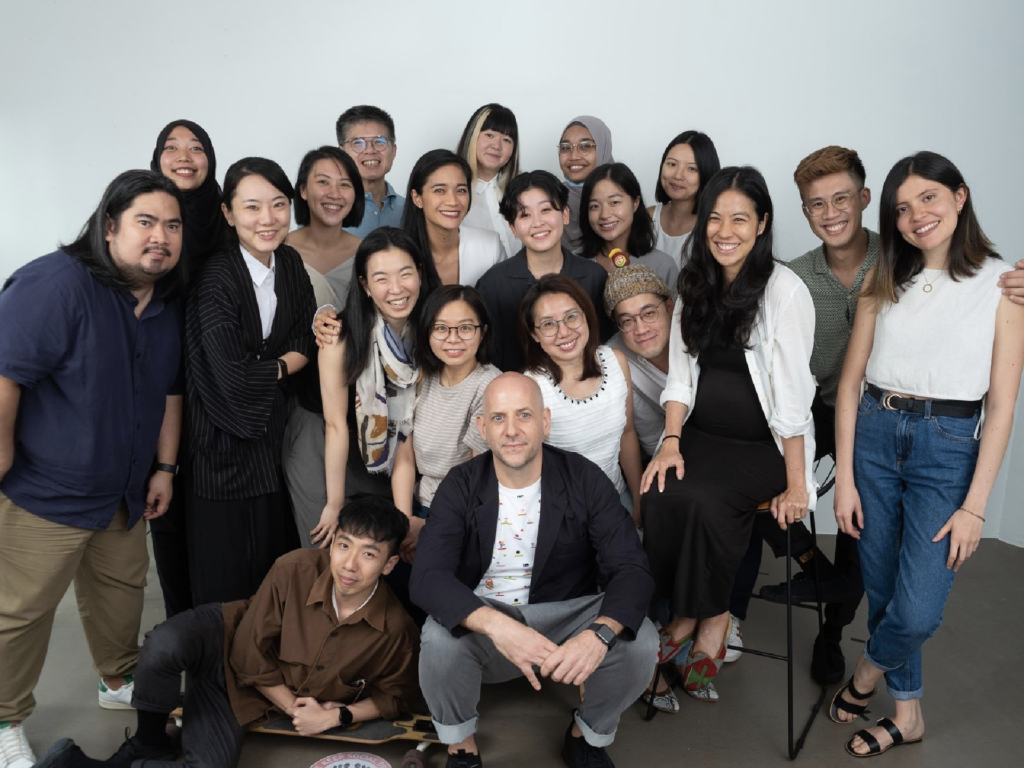 Learn how Katherine Dale navigates the intersection of human-centered design and digital marketing.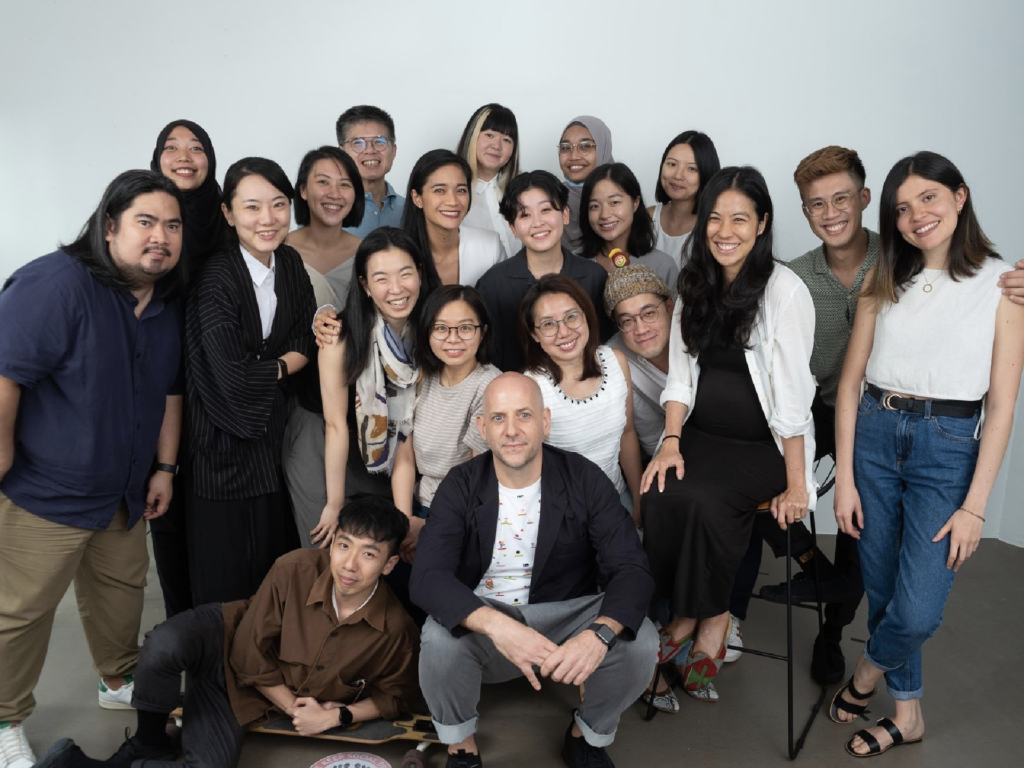 Learn how Katherine Dale navigates the intersection of human-centered design and digital marketing.