1. Hello Beatrice! Tell us more about yourself and what you do as a Business & Design Strategist.

Hey there, I'm Beatrice, a Business & Design Strategist at DesignZ at the Singapore University of Technology and Design (SUTD). DesignZ is a design centre housed within SUTD that aims to bring a transformative impact to our clients through strategic and human-centric Design Innovation. 
My day-to-day work includes facilitating design innovation workshops with schools and corporates, building minimum viable products and preparing proposals for clients.

As a business management graduate from Singapore Management University (SMU) that majored in marketing and communications, I've always had an interest in consumer psychology and delivering value to users. Yet, it wasn't until my final semester in school that I stumbled upon a module called interaction design communications (it's very similar to UI/UX) — it was the first thing I came across that I could imagine myself doing.

For a year after graduating, I explored innovation, UI/UX traineeships/internships in the DBS innovation team and working with a start-up to see if that path was for me. I discovered that I really enjoyed interacting with users and exploring varied subject matters. On the other hand, I didn't enjoy the "pixel-perfect" nature of UI/UX as much.

When I was at the crossroads of deciding how to move forward, a colleague from DBS who moved to DesignZ shared that they were hiring. As they say, the rest is history. I love that I get to explore different job scopes in this role and make design accessible to clients of different portfolios and ages — secondary schools, members of the public, defence corporations etc. Design is also something that requires the support of senior management to flourish. That is why I am currently striving to grow in my ability to communicate the business value of design, whether it be through pitching to clients, regular sprint check-ins or the final project handover. 
2. Could you share more about a project you are particularly proud of?

One of the projects I am proud of and am currently working on is co-creating TEE-Up with the Prudential innovation team. TEE-Up is a companion for Gen Zs as they reach their potential and 'adult' confidently through curated career resources and opportunities. Through interaction with TEE Up, we hope for Gen Zs to understand themselves better, connect with like-minded peers and mentors, and feel reassured that they are not alone in this journey.

Being a Gen Z designer myself, I find it meaningful to be involved in building something that would benefit other Gen Zs in Singapore and the region. There always seems to be pressure surrounding one's career — fitting in, knowing what you want, getting there fast and I knew I really didn't like that. From our focus groups, we also found that demographic-driven curation methods leave much to be desired amongst other Gen Zs. Some even labelled the first iteration as "the CNY aunty who always asks you the same question every year". Since then, we've been obsessed with building towards being a companion and seeing the users' feedback improve with each iteration has been really satisfying.
On a personal level, working on this project helped me to be more intentional in thinking about how to grow my career and put into practice the recommendations we give other Gen Zs as well. 
3. What are some common challenges you face as a business and design strategist, and how do you overcome them to deliver effective solutions?

As a business graduate, I had little exposure to Design Innovation before graduating. It was challenging to not only pick up design but to teach and convince clients of its value.
As for being familiar with the methodology and facilitating, I think the most helpful thing was to practice! For every workshop, I would think about one thing I wanted to focus on for that day and seek improvement. For example, time management is crucial when we only have 3 days to impart Design Innovation to clients. Hence, I would try to go faster on the easier bits to give the participants more time to grasp more difficult design methods. Another thing that helped was to note down when I felt stuck facilitating and ask experienced colleagues how to tackle those situations.
When meeting with prospective clients, I found myself sharing a lot about what we do and 'selling' our services (something I'm used to when product live streaming). It was only later that I realised that it is much more valuable to spend the first few encounters digging into the client's needs. Just like we hold back on developing products or services before understanding users' needs, it's worth holding back on presenting until we really understand what a client is looking for.
I learnt that listening well and asking the right questions will help with developing a more effective strategy and costing more accurately. I see the importance of needs-finding, yet still don't have the experience to come up with these key questions on the spot. As such, I'm currently prototyping a needs-finding checklist that will help me and other members of the team enter that conversation with the client more confidently!
4. How do you stay updated with the latest design trends?

As I am interested in merging Design Innovation with new technology developments and areas of content, I stay up to date by listening in on lunchtime talks or attending events that interest me.

The wonderful thing about being in a university is that I have access to library resources such as research papers and journals. Many professors and PhD students present their findings at the university.

As for design-specific trends, I try to attend a design-related event every month or two. I find events run by the Singapore Product Design community enjoyable and a good way for me to understand what other designers think and share.

I am also currently trying to increase my exposure to design and it has been applied in different contexts. I try to actively share my interests with the people around me so that they can connect me with other like-minded people.

I find sliding into others' Linkedin DMs and networking events not my preferred way of connecting, so I do the things that bring me genuine joy. Find what works for you!

5. What is the biggest learning experience you've had?

The biggest learning experience I've had as a strategist is embracing uncertainty and striving to deliver even when I've had no prior experience or familiarity with the subject matter. The team also emphasises autonomy, and I felt like I had to overcome a lot of internal doubt while still producing the project deliverables.

Confiding in my colleagues and career coach has helped me to see that the pressure I put on myself to always deliver despite my internal struggles is not necessary. I do have room to make mistakes and to learn from them.

Also, having too high a cognitive load can prevent me from accurately seeing what's on my plate, hindering accurate decision-making. When I struggle to prioritise, it helps to clarify and ask for help reduces the cognitive load significantly. Sometimes what I think is urgent is actually not that urgent. Don't be afraid to ask for help!
6. What is a perfect weekend for you?

A perfect weekend for me would start with a hike around a reservoir in the morning, followed by a cosy brunch with my friends over a solid piccolo latte and sandos.
I'd then retreat into my air-conditioned sheets for a siesta before waking up fresh for some nano-block-building time!
Finally, I'd get ready to head out for a hawker dinner with the fam, followed by a theatre show and then…bedtime at 12.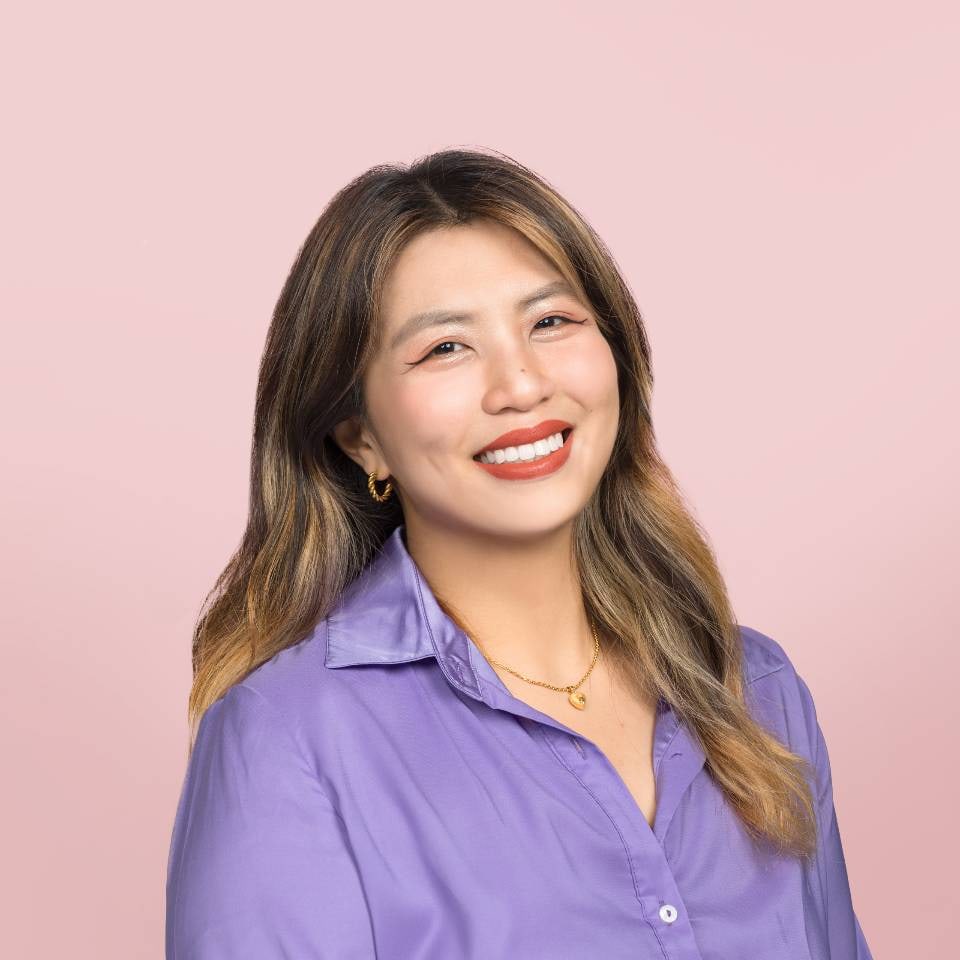 ---
Like what you read?
Follow us on Instagram, Facebook, Linkedin and Youtube to get the latest updates!
---
Related Post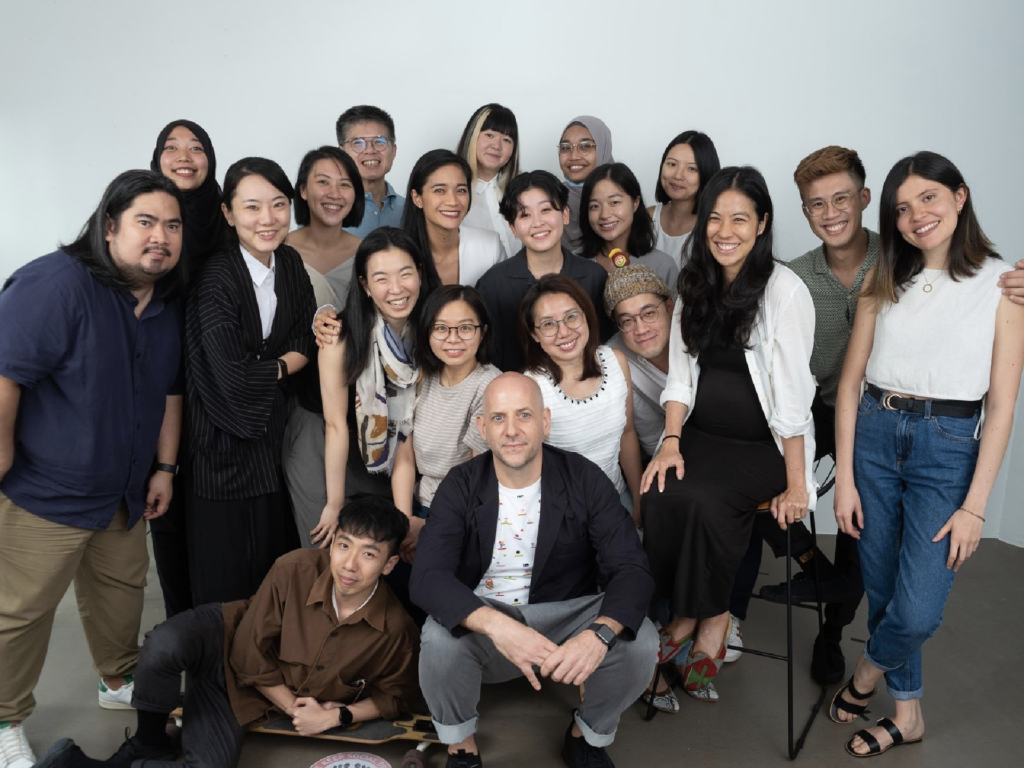 Learn how Katherine Dale navigates the intersection of human-centered design and digital marketing.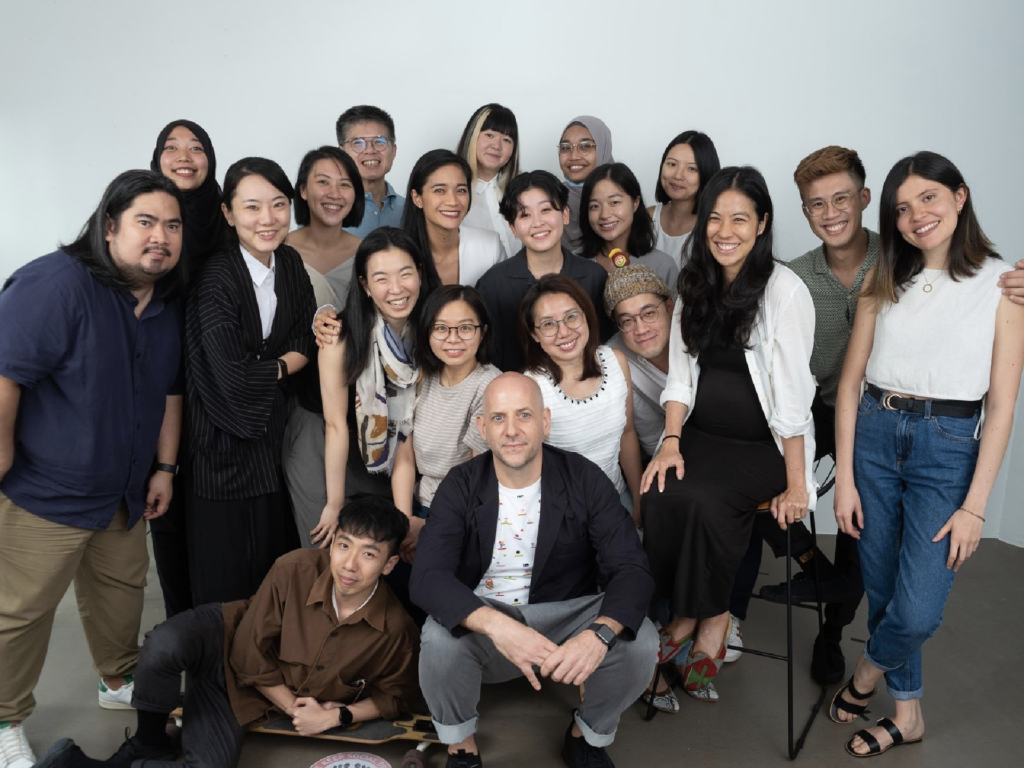 Learn how Katherine Dale navigates the intersection of human-centered design and digital marketing.