As a designer, have you always been interested in the tech space? Share your journey with us. Tell us a little more about yourself.
Unconsciously yes!
I'm a young, always cheerful and passionate UX designer practising user-centred design in Bengaluru, India. I am also a well-acknowledged photographer & auto-ethnographer.
I started my career at Whirlpool India as an Interaction Design Intern working on multiple tangible interfaces, then moved to the research domain and joined CKS as a researcher. After exploring research, I joined Info Edge (Naukti.com) as an interaction designer and primarily worked on the recruiter side of the products for close to three years. Later, I moved to Microsoft India and worked for 5+ years on various products like Windows Apps, Bing, and Dynamics 365.

From there, I joined Salesforce, where I'm responsible for the end-user product experience for Industries' Common Services and Platforms. I've spent the last few years helping various companies to create an effortless user experience and design delightful digital products. This experience allowed me to acquire a wide range of skills as a designer.

Building products from scratch, working alongside developers, analysing customer interactions, and seeing how users use my designs and continuously improve them is what I love the most about my job!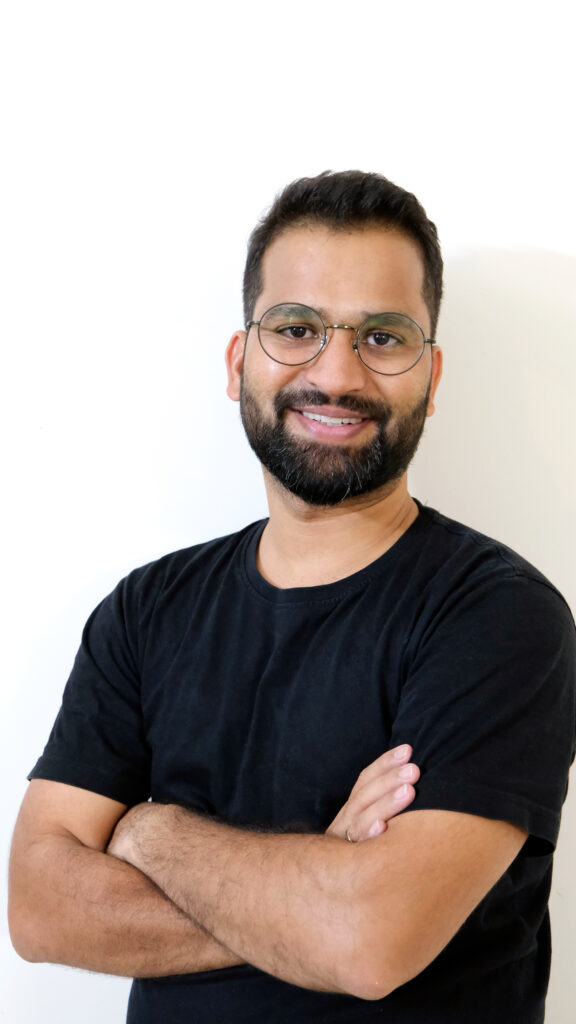 What are the greatest highlights or impacts of working at Salesforce?
Salesforce is a fast-paced and dynamic environment where we work closely with our product owners and constantly innovate.
As part of the Salesforce Industries, I had multiple opportunities to work on zero-to-one products. I lead the end-to-end product experience for Industries Public Sector Cloud. This has dramatically impacted connecting today's government with every citizen and employee. With the help of this product, government agencies can now deliver mission impact through modern, secure, and compliant experience.
I lead the design and product (to an extent) for the Salesforce Business Rules Engine that empowers anyone to build, test, and execute rules with a drag and drop no-code interface. This product has become a core of the Salesforce platform and won the Singapore Good Design award.
There have been a few other personal highlights as well. Salesforce supported me in completing my executive education from IIM Bengaluru, allowed my interest for mentoring new talents to manifest in reality by giving me a chance to participate in the AIGA New York mentorship program, and many more.
Working with different stakeholders in cross-departments across the organisation isn't easy.
How do you facilitate and manage your stakeholders? How would you advise your junior and why?
I would give credit to Slack for its great asynchronous and continuous collaboration. 😀
Keeping that aside, we have established clear roles in the team that have helped to keep things moving more smoothly. We have limited the number of stakeholders to only those who are essential. We have created a regular check-in and have given sign-off power to everyone involved in the project.
I would advise the team to "set the right tone". Healthy relationships between cross-departments can significantly influence how well team members can collaborate. You can set up regular check-ins with your counterparts to understand the overall progress and challenges. Have retrospectives within the teams to understand what went well and what did not and improve things. This can foster a sense of collective responsibility for your organisation's success and build a sense of trust across the departments.
In the past 3 years, what new habits or systems have helped improvised your life?
"Synergize"
This has helped me collaborate with people around me to create alternatives rather than settling for a compromise. While practising synergy, we have developed innovative solutions that leverage diversity and satisfy all key stakeholders.
On the personal front, I have also started focusing more on my health and have developed a few good habits like doing yoga, meditation, and a few weekly runs, which keep me at peace.

What advice would you give to any graduates who are entering the "real world"?
What advice should they ignore?
"Speak up and make yourself visible."
Ask questions and don't hesitate to give your opinion. Talk about your work; try to expose yourself to more opportunities. This will give you a lot of visibility and help you learn fast.
"Avoid focusing on Minimum Viable Product."
You are a designer, so use your skills to create an ideal vision that can serve as the "guiding light" that your team can constantly refer to, consult, and steer towards.
If you have a chance to place a quote on billboards across your city, what would it be and why?
"Keep it Simple."
Everyone loves simplicity. It's easy to articulate, understand, and execute. We should avoid providing excessively complex solutions to a problem and focus on what works given the circumstances.
---
Like what you read?
Follow us on Instagram, Facebook, Linkedin and Youtube to get the latest updates!
---
Related Post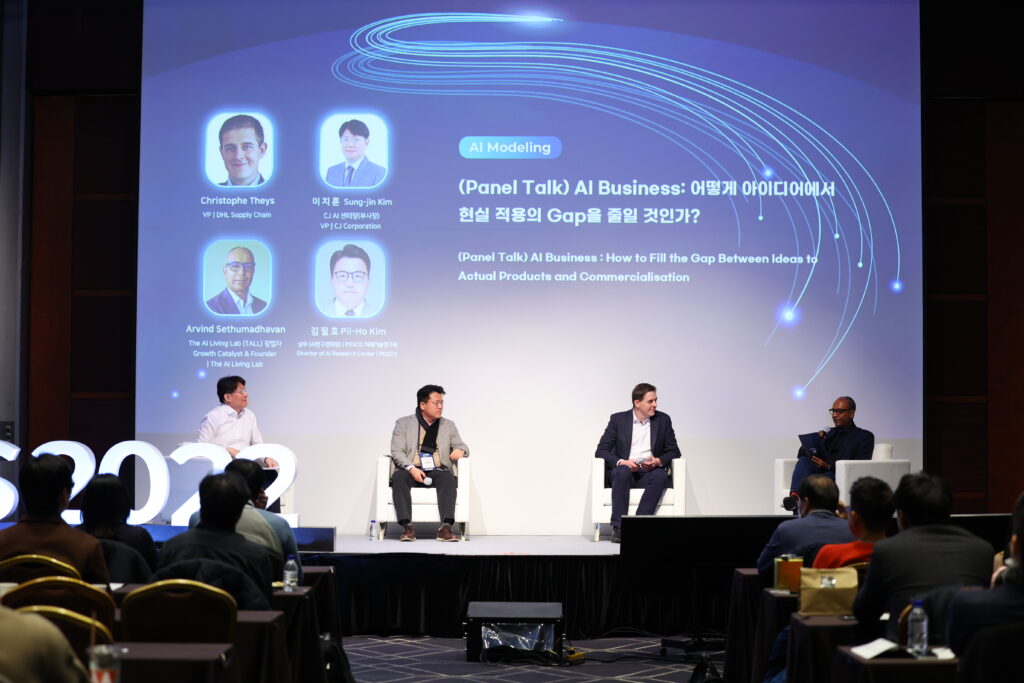 Arvind, Founder of The AI Living Lab (TALL), offers his insight on the importance of humanising AI.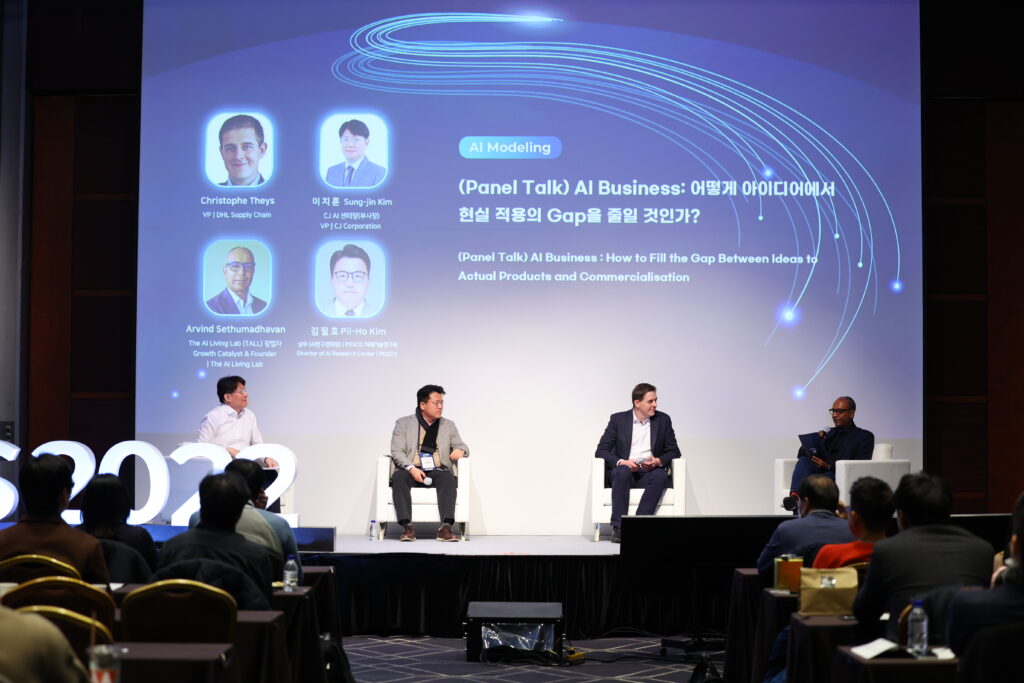 Arvind, Founder of The AI Living Lab (TALL), offers his insight on the importance of humanising AI.