The Singapore Design Awards (SDA) was conceived in 1988. Launched by then PM, Mr Lee Kuan Yew, at the first Singapore International Design Forum to recognise and honour outstanding design practitioners and design students. These designers create innovative designs and use a human-centric approach in their design methodology.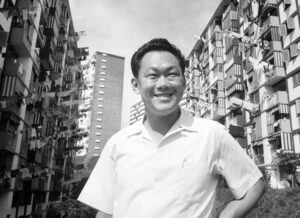 All nations come with a vast array of people with different cultures, heritages, and history – but only some succeed. Why? Singapore is positioned in a unique space that emphasises the importance of unity among its citizens despite our clear divides. As a consequence of this, we are also in a place that allows for effective nation-building.
Whilst our governmental bodies make huge decisions, they are also working in tandem with their citizens to build a better Singapore. Despite their best efforts, no one can solve every problem a nation has on their own. This is why ground-up initiatives are important to the future of Singapore.
This brings us to the current day. We live in, are exposed to, and are surrounded by so many good examples of good design that we barely notice. However, these designs were actually responses to the challenges that Singapore once faced. From our housing enclaves to our water system, we take many designs (read: solutions) for granted. We face no shortage of challenges – which is why it's so important for people to unite to tackle these challenges from the ground up.
This year, 4 challenges were set forth by the Ministry of Culture, Community and Youth and the Ministry of Sustainability and the Environment.
4 finalists were selected this year. Young Changemakers by Glphy Community Ltd thinks of building a better future by incorporating sustainability into the teaching pedagogy, Semula to a Dying Industry by Semula wants to reuse and repurpose discarded materials, EMBRACE by CHIO Architects wants to beautify Singapore's landscape and unite people with MRT pillars, and a proximity-based social media platform app by Scratchbac wants to connect people who are close to each other.
While each of the finalists have wildly different ideas, each of them are similar in their ideology to create a better Singapore.
Singapore Design Awards (SDA) offers individuals the chance to ideate and come up with potential solutions to the current challenges that Singapore faces. While submissions to SDA only require ideas, winners of SDA will be given seed money to prototype their projects to make their designs a reality. Our four finalists have already launched their designs – and are trailblazing the way for Singapore's future.
Want to be notified of the next open call for SDA? Interested in learning more about our other events? Keen on meeting like-minded designers and potential collaborators? Join our DBCS membership today for free.