Join us for Circles Connect 2, where we bring together a revered panel of industry experts who are bridging the gap between technology, society, and extraordinary people.


Guiding us through this insightful journey is Immanuel Goh, the compass of inclusivity from GovTech, steering us towards a more accessible future.


Joining the discussion is KC Yong, our human-centric maverick and President of the Human Factors & Ergonomics Society of Singapore (HFESS). With a deep understanding of human needs and behaviours, KC brings a wealth of knowledge to the table, emphasising the importance of designing for people.


Next, we have Ivan Chin, the visionary CEO of Extraordinary People, who consistently turns potential into prowess.


Lastly, Ang Kian Peng, the soulful creator of Samsui Kitchen/the Social Kitchen. His commitment to stirring up social change one meal at a time showcases the power of combining culinary expertise with a purpose-driven mission.Ready to connect? Don't miss out on this exceptional event to connect with these inspiring individuals and learn from their experiences!

Together, we can shape a better future through design thinking and inclusive practices.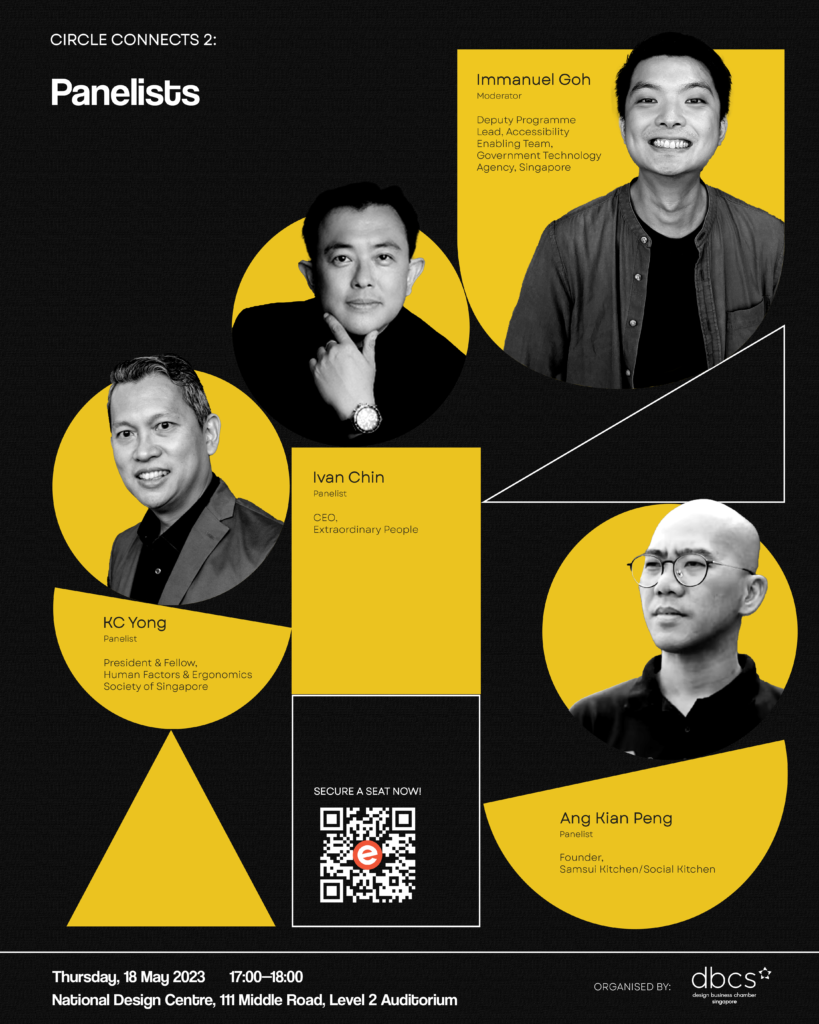 Details
Date: 18 May 2023, Thursday
Time: 5pm – 6pm
Venue: National Design Center, Level 2 Auditorium
Registration link: https://www.eventbrite.sg/e/626678190337