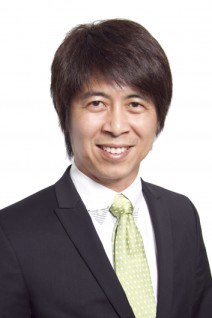 MR. TAI LEE SIANG
PRESIDENT OF DBCS
Singapore is well poised to be a design hub given its sophistication and credibility of design standards. It is important to have a credible standard to define good design practice in an organization. The Singapore Design Class Standard defines criteria for design organizations to enable them to consistently provide high quality design services to their clients. Organizations which will meet the Standard have the expertise, best practices, methods, business processes and the financial stability to ascertain that the services provided are of high standing for a global market and address effectively the needs of its clients. Such needs typically cover not only the creative quality of the work provided, but many other critical issues such as collaborative aspects, communication and project management and implementation.
The Singapore Design Class is part of the Good Design evaluation and commendation program. It demonstrates the strength of Singapore's design industry and also signifies the importance of design standard. A good design practice is not just about aesthetics and beauty; good design comes from a meticulous decision making process, which draws an intricate connection between product and user.
With a saturated market and increasingly discerning consumers, companies understand the power of design branding to gain competitiveness. Singapore Design Class aims to help those people who have responsibility for the commissioning and management of design projects, through the complicated process of selecting and working with a professional design consultancy.
Choosing the right design consultancy to work with is vital to the success of any design project. Unlike some other suppliers, design consultancies need to have a good understanding not only of a client's business but also of their expectations. Choosing and appointing a design consultancy is a complex process.
Since 1985, the Design Business Chamber Singapore (DBCS) initiative has helped organisations enhance their management systems and processes to improv
The SDC framework is a universal framework used by both public sector organisations and private sector enterprises. A growing number of small and medium enterprises (SMEs) are expected to be with us on the SDC journey. A Design Excellence Impact Study conducted by the Design Industry players shows that SDC is the way to encourage organisations for a stronger call on leadership with vision and integrity, a greater emphasis on harnessing innovative and productive capabilities across the organisation, and anticipating the future for sustained growth.
I hope organisations will find the Singapore Design Class Standard effective in enabling them to scale greater heights in both design and business excellence.